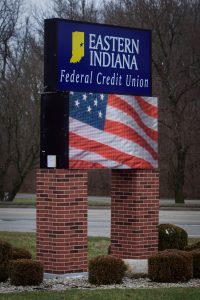 Having proper signage for your business is important to catch the eyes of your customers. Some may think it's just as simple as throwing your logo up– but the sign professionals here at Margison Graphics and Signs want you to think through a few items first. As you plan your sign project, here are a few aspects to consider.
The signs you select need to be big enough to easily read, but not so big that they look out of place or tacky. Be aware of local sign ordinances and incorporate those size requirements into your sign plans.
Having your signs properly branded is vital. You want the signs to be instantly recognized by customers and potential clients. Your business branding should flow across all mediums, including, signage, website, business cards, social media, etc. Match all colors, fonts, and overall style to your established brand. If you need help with creating a brand, the designers at Margison Graphics and Signs can help.
Nice quality signs will look better and inevitably last longer. This is a very important consideration to ensure you are getting a great sign at a great price! When you work with a professional sign company like Margison Graphics and Signs, the result is a high-quality sign that you'll be proud to place at your business location.
The material that your signs are made out of is key for longevity, functionality, and overall look. Let our team help you select the best materials for your budget to give your project long-lasting value.
It's also important to have an idea of where you are wanting to put the signage before ordering. This will allow for you to estimate size of each sign needed for that specific space.
If you find yourself struggling to create the perfect sign, contact us to discuss your sign needs. At Margison Graphics & Signs, we can help you each step of the way. Click here to contact us today.